Two Democratic members of the US Congress have introduced a federal bill that would pre-empt American state laws restricting property ownership by citizens from China and other countries considered "foreign adversaries".
Offered in response to backlash against such laws, the bill is meant to address "real property discrimination" and pre-empts any US state or territory that "prohibits or otherwise restricts the purchase by an individual of real property … based on the citizenship of the purchaser".
"Real property" is often defined as land, buildings, fixtures and all other improvements to land.
Introduced on Thursday by Al Green of Texas and Judy Chu of California, the bill comes weeks after Florida Governor Ron DeSantis signed into law legislation that prohibits Chinese citizens, except permanent residents and non-tourist-visa holders, from owning any property in Florida.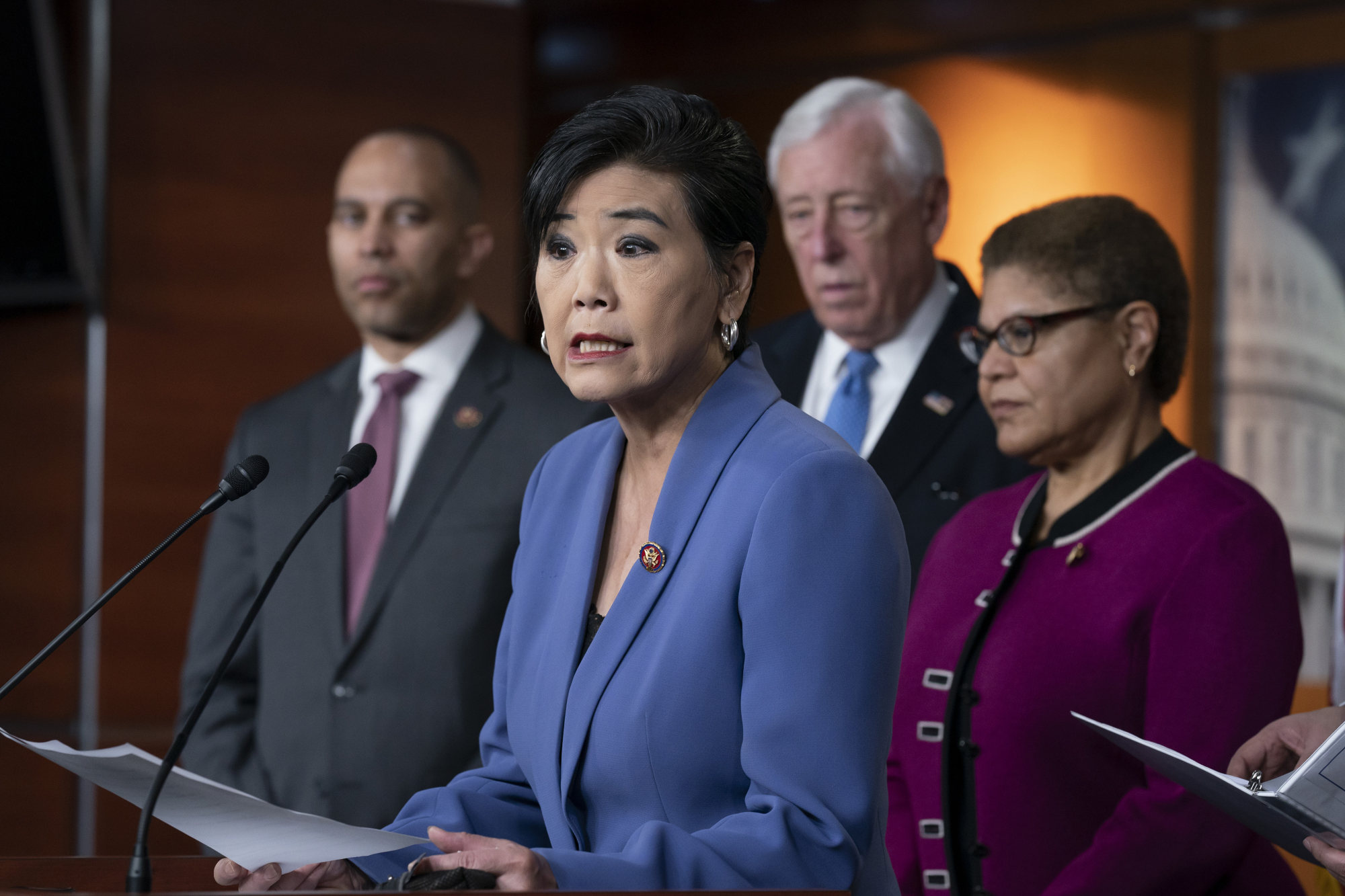 Green and Chu's bill authorises the US attorney general to enforce the pre-emption, and says that individuals harmed by any such discriminatory state law may bring a civil action against the state and seek remedies.
Florida's law, which also targets individuals and entities from six other "foreign adversaries", is now being challenged in federal court by a group of Chinese residents and a real estate brokerage firm.
"While these countries may be competitors or adversaries of the US, such provisions unnecessarily vilify persons lawfully within our country and exacerbate already heightened hostility towards ethnic minorities, in particular persons of Asian descent," said Green, who like Chu belongs to the Congressional Asian Pacific American Caucus.
Green and Chu's bill also comes as the Louisiana legislature considers a bill that would restrict "foreign adversaries" and individuals connected to them from leasing or acquiring property. The bill passed the state's House of Representatives on Tuesday by a vote of 78-22.
Like Florida and other states considering similar bills, Louisiana lawmakers have seen their efforts questioned and have removed some of their legislation's harshest restrictions on ownership by individuals.
Margaret Cho unpacks Asian-American 'aspirational whiteness' | Talking Post with Yonden Lhatoo
The federal bill garnered the endorsement of 28 Asian-American groups on Thursday.
Sandra Leung, president of the National Asian Pacific American Bar Association, called the initiatives by state lawmakers "ill-advised" and said they "eerily recall ancient alien land laws, which were enacted over a hundred years ago that barred Asian immigrants from owning land".
"Such laws belong in the dustbin of history," she added.
Bob Jarvis, a law professor at Florida-based Nova Southeastern University, said the proposed federal law would make it easier for individuals who wish to claim harm from relevant state laws "to prove standing in federal court".
Jarvis added that it would also send a signal to federal courts on how to rule in situations involving similar discriminatory laws, including those prohibiting foreigners from leasing, which is not addressed by Green and Chu's bill.
But the legislation is not strictly necessary from a legal perspective, he said, as "the laws the states are passing are prohibited by the US Constitution and statutes like the federal Fair Housing Act".
"What this proposed federal law does do is express its supporters' opposition to what states like Florida are doing."